Bruise No More/ Arnica Cream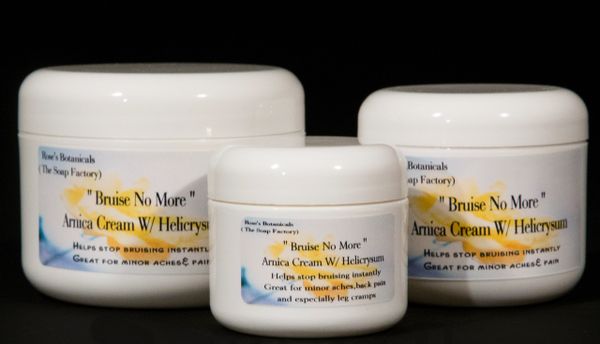 Stops bruising instantly!

Bruise no More Cream

soothes and calms bruising and discoloration. Helps reduce pain, stiffness, swelling, and discoloration with the natural power of Arnica.

 Arnica cream has long been used for bruising, strains, sprains, pain relief, inflammation, and swelling Great for muscle pain.