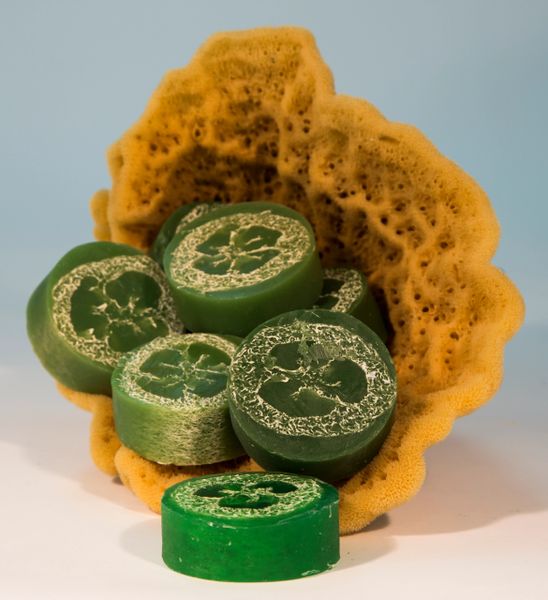 Aha Foot Loofah
W/Tea Tree and Peppermint
Smiling all the way under the covers.
Smooth and rejuvenate cracked, aching feet.
 Great for exfoliating rough hands, feet and elbows, leaving your skin healthy looking.
 All of our handmade soaps are packed with safe ingredients that will soothe your skin and keep it moisturized all day long!
Ing: Tea Tree,pepperming,rosemary,lavender and sage in a glycerin soap with natural loofah.